Whether you're looking for advice, new ukulele music to play, or some fantastic tracks that feature the sweet, melodious sound of the ukulele, you'll appreciate this compilation of ukulele music blogs. Check them out and discover exciting new music while enjoying some old favorites.

Indie Shuffle is a place for all things related to independent music, and it's a great place to find new bands to listen to, as well as to find music to inspire your own playing. Run by a team of international writers, the site offers a stunning array of music from every genre imaginable. Apps for android and iPhone add even more excitement, and you can submit your own music if you like.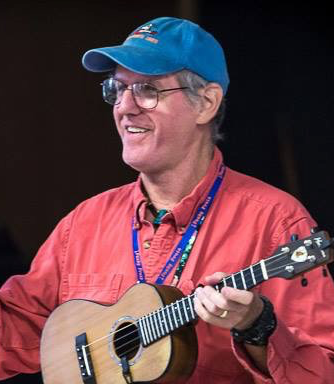 At Learning Ukulele with Curt Sheller, you can take advantage of 234 free lessons, plus hundreds of others with an inexpensive paid membership. This site offers a wealth of information to help you become a better player and take your ukulele skills to the next level.

Learn how to play, find out about the latest books, and get quick tabs and chords. Looking for ukulele lessons? You can find them here – along with lots of other goodies.

In or near Orange County, CA, and have learned all you can on your own? If you're ready for instrumental or voice lessons, or if you're looking for artist development tools, then Molly's Music is well worth checking out. This is a fantastic site for all musicians, new and old alike.

Learn about accessories, find out where ukulele aficionados are gathering and shop in a marketplace built by and for ukulele players. Ukulele underground is all ukes, all the time.

Find easy ukulele tabs, learn how to play beginner pieces, and fall in love with the fine art of ukulele playing. You'll be introduced to famous ukulele players along the way, and you'll love the "Aloha Spirit" found on this easy-to-navigate ukulele blog.
Listen and watch as Ukulele Mike plays one hit after another, or take online lessons from the comfort of your own home. There are loads of excellent ukulele products available for purchase, plus free resources and a wealth of information for ukulele players of every level.

Take ukulele lessons on Skype, find links to festivals and events, and gain insight about ukulele-friendly places to visit. Flea Plucker is completely dedicated to bringing ukulele players together, and it is brimming with information you'll appreciate. The blog is updated frequently, plus it features a robust series of archives.

At Ukeeku.com, you'll find sound samples from different ukuleles, plus links to events and much more. Whether you're shopping for a new case or an upgrade to your current uke, this is a site that's well worth visiting.
P.S. Ukeeku sells fabulous ukulele stickers!

If you're looking for fantastic ukulele tutorials, then Uke4U is worth looking into. You'll find popular songs as well as old favorites, plus links to apps and more. Links to shows can be found here, along with guest posts and some other fun stuff. Want to see Kermit the Frog play Ukulele Lady? This is the place to do it.
Ukulele Secrets

Tutorials and demonstrations abound on ukulelesecrets, which in their own words, will teach you "how to play ukulele like a badass." Brought to you by the one and only Tim Keough, this site promises to take years off your learning curve so your ukulele playing sounds better, faster.

Offered by instructor Jim D'Ville, Play Ukulele by Ear will teach you to do just that, and more. Outstanding audio and video links can be found hear, along with links to ukulele workshops, retreats, basic lessons, and featured articles.

Interesting Ukulele tabs, lessons, ebooks, and much, much more can be found here. If you need a useful lesson on fingerpicking for beginners, this is a great place to find it.

Bryan specializes in teaching beginners of all ages. His series of ukulele lessons and workshops with useful handouts and song charts help anyone advance their musical journey. His workshops have explored gospel, Hawaiian, and Latino music, the songs of Pete Seeger and Jimmy Durante, the hits of 1915 (when the first ukulele craze swept America), and fingerstyle ukulele.